Ideally situated in the Washington D.C. metro area, Perfect Settings is a full-service special events rental company founded by industry professionals with over 30 years experience in the D.C. market. Whether you're planning a sit-down dinner for 17,000 or an intimate gathering of 50, we have the inventory, and the expertise, to make your event a resounding success.
Our client list reads like a "Who's Who" of Washington – embassies, museums, cultural centers, federal agencies and major corporations, along with the area's premier hotels, country clubs, event planners and caterers. We have played a role in such notable events as the Corcoran Ball every year since 2003, the World Bank and IMF meetings, the 2001, 2005, 2009, 2013 and 2017 Presidential Inaugural celebrations, the AT&T National Golf Tournament and the Congressional Black Caucus.
Why Choose Perfect Settings?
Founded in 1998 by professionals with 30-plus years of industry experience, Perfect Settings is a full-service special events rental company in the Washington, DC metropolitan area.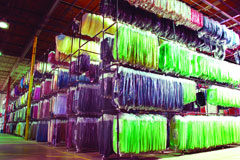 Perfect Settings' 150,000 square foot facility gives our clientele the advantage of having one of the largest local inventories. That and the below resources conveniently available to them under one roof.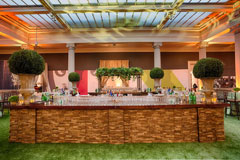 At Perfect Settings our goal is to ensure that your event is a success, regardless of how elaborate the details or how challenging the venue.